Discover The RR Difference
Real Restoration Group is an
award winning full-service construction company in Chicago, IL
With thousands of homes, businesses, and institutions served, vast resources, and a world class team focused on collaboration, attention to detail, and your total satisfaction, we can make anything you dream up a reality. Let our 100+ years of collective experience work for you. Work smarter. Expect the exceptional.
Discover What's Possible
and all Major Insurance Providers.
An Agile
Team
Real Restoration Group is a proven professional construction and restoration services company dedicated to surpassing its clients expectations. With our agile project management approach and deep roster of skilled trades, designers, architects, and managers, we assemble a tailor-made best-of-breed team that controls costs, time, and quality for each and every job.
Meet the Team
The Making of Bounce Chicago
Proven
Process,
Real
Results
Expertise & Specialty Lines
Atmosphere and environment are critical ingredients to whatever you're cooking up. A trusted construction partner to the industry, we will execute on your designs and bring your vision to life with customized finishes and workmanship to suit your business and captivate clientele. We deliver for you so you can delight for others.
Your unique business plans and ideas require an equally unique and carefully curated space. Customize your space to fit your vision with our attention to detail, craftsmanship, and timely delivery schedules so you can optimize your customer experience and opportunities.
Producing housing at scale takes an experienced, reliable partner with the resources and expertise to deliver. Our agile construction process marries aesthetics and functionality to value engineer optimal results and longevity for your properties and business.
RR provides a fully collaborative experience from start to finish, injecting the DNA of your needs and ideas into our comprehensive, resilient process to produce uncompromising results. Here at RR, we can make anything you dream up a reality.
With experience delivering facilities that foster a sense of community, we create flexible, dynamic learning environments and manage complex government contracts and detailed reporting requirements.
RR's unique one-team approach from project inception through completion along with our integrated design-build model has proven results in providing both time and budget efficiencies for all hotel construction needs.
In the event of an unfortunate incident, our emergency services group is always ready—24 hours, 7 days per week, featuring first responder services and a comprehensive best-in-class team to assist you through your entire assessment, mitigation, and restoration process.
Great ideas and productivity are fostered in great spaces. Let Real Restoration configure your square footage with flexible turnkey construction solutions so you can make the most of your people and resources.
To provide cost effective housing, you have to be smart, efficient, and stay on budget. With consistency, quality, and transparency, we optimize square footage to spec and on schedule to deliver assets that will continue to produce for both you and your tenants.
What Sets
Us Apart
Quality. Reliability. Teamwork. Pride in a job well done. A dedication to collaboration with both peers and clients. Complete investment in client satisfaction and success. Experience RR culture and join our team.
Join Us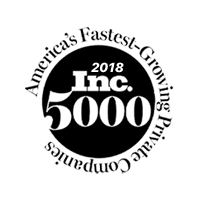 Testimonials
Hear From Some Of Our Customers
As a multifamily developer specialist, we had the pleasure of building 3 buildings / 200 units with Real Restoration Group across 3 different projects. The level of quality, speed, and execution, far exceeded our expectations. The commitment they provide in the job, was exceptional. We give the an A rating and look forward to our next project with RR.
The Real Restoration Group recently completed our 4500 square foot, two-story venue with a 1500 square foot rooftop in River North. Real Restoration Group was extremely professional, competent, considerate and timely in all of their work. I would certainly hire Real Restoration again, and I now frequently recommend them to clients and others within the Hospitality Industry.
I would like to recommend Real Restoration for your rehab and building needs. This is the 3rd time we have used Real Restoration for claims made due to fire or vandalism. Real Restoration was always professional and responsive to all our needs and the resolution of claims. The work done was well beyond our expectations and the project always completed in a timely manner.
I enjoyed the team work we developed and as a result brought them in to help us with other capital projects, apartment rehabs, exterior building repairs.. I know I can call Real Restoration and get their opinion and develop a plan on just about any situation. They are easy to work with and have made my operations better. I recommend you seriously consider hiring Real Restoration.
Thank you so much for providing your expertise in project management to our firm time and time again. Having worked with Real Restoration to restore over 227 units in over 180,000 sq. ft. of space, I can truly say that the level of integrity displayed is unmistakable. I appreciate that you have completed each project for us on time, on budget, and with superior quality.
It is with great pride that I speak of the extremely proficient and supportive experience I had while building my latest project with Real Restoration. I highly recommend the Real Restoration family for any project large or small as they have earned my support through quality work, trustworthiness, and kindness. I can confidently say that they will be the only team I will select on any future projects.
We appreciated Morris' concern and attention to us in a very difficult and frightening situation. He put us at ease and helped make a challenging time easier. I know when I have any questions or concerns regarding a bid, or status of the project, my inquiry will be addressed with a personal phone call or a prompt email.
On behalf of the board of directors, I'd like to thank you for completing an excellent job at our community center. Your crew of experts were outstanding, efficient, polite, and very clean. They handled all unexpected issues very professionally and completed everything better than expected. You guys were a pleasure to work with from start to finish.
Without hesitation I would like to submit this letter of recommendation for Real Restoration Group's Construction Services. I have had the pleasure of working with them on the construction of my commercial office complete with a secure cash area, as well as my 30,000 sq ft full body auto mechanics body shop..
The work that has been produced by Real Restoration is of first quality, and this runs through all aspects of their business. Repair bid requests are addressed in a timely fashion, and are often submitted within deadlines. The quality of their work is also outstanding. I would strongly recommend Real Restoration to anyone who is in need of a professional, reliable and knowledgeable contractor.
Real Restoration has a high standard for the work they do, and have never failed to complete our projects. They have a well-established team that work in a professional & efficient manner, and keep clients informed throughout the process. We strongly recommend Real Restoration Group for any size project because we believe they have the skills and staff to perform.
Real Restoration consistently meets their clients' needs in a timely manner, often completing work well before the deadline. Their work is also of top quality; the materials used are of a high grade, which really makes a difference. Their staff is also extremely courteous and professional, as well as safety oriented. They treat each job as if it was their only project and again, their work and care really shows in the final product.